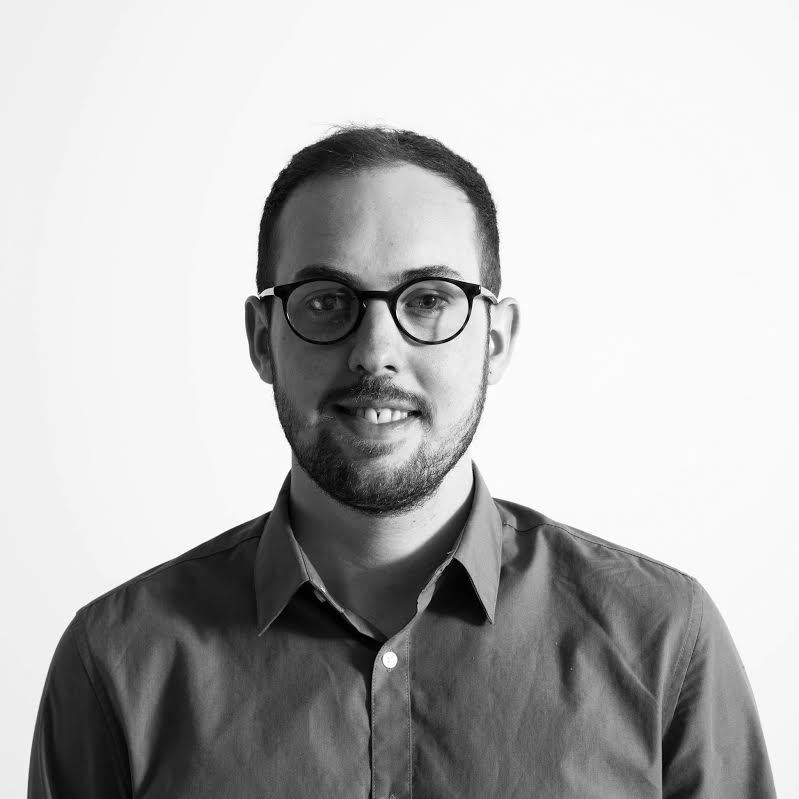 Patrick Ross is a Senior Researcher and Writer of Financial Services at the research giant, Mintel. Recently, he changed his bank...
Breaking up with my bank How it felt to transfer my loyalty.

What you need to know
Half of current account holders have been with their provider for more than ten years and almost two-thirds of current account holders have never switched.
Nearly a third of people would like the option of more ways to securely log into online bank accounts.
Only one in every ten people has heard of the Midata comparison service, but Open Banking is about to replace it for good.
You're leaving me?
People rarely switch current accounts.
Mintel's research shows that almost two-thirds with a current account have never switched. Half of people have been with their provider for more than ten years.
So why did I bother? I guess it was personal.
I'd only been with my provider since July 2015, attracted by a market-leading benefits package. Before that, I'd been with the same provider since school, and I'm now 26.
Late last year, the terms of my current account changed to the extent that I could no longer be certain it offered the value for money I wanted.
So I had to get the calculator out, which I wasn't best pleased about, and had to think through a fair few scenarios to work out if I would still get value for money.
This made me completely understand the concerns of the Competition and Markets Authority (CMA) in launching its investigation into competition in the current account market in July 2015. I could see just how easy it would be to resign myself to the increase in fee, no matter how irked I was by it, as considering my options was already proving to be a hassle.
Anyway, I figured out it probably wouldn't be worth it for me stick around and decided to make the switch.
And where do you think you're off to exactly?
I started my search with a quick Google, and found myself on a very detailed and up-to-date financial guidance website. Our research often finds that people highlight these sites as their go-to source of financial advice, but I really didn't expect it to be as good as it was. I could conclude quite quickly that there were one or two accounts that would be best value for me.
My eventual choice was swayed by good things I'd heard about the provider's mobile app. It made me realise that I've become very dependent on mobile banking. Mintel's Current Accounts – UK, July 2016 research found that 9% would be persuaded to switch due to better mobile banking services on offer, and 19% for better online banking services. Now that these services are so established, people are starting to swap general anecdotes about which provider has the best user experience. This isn't going to cause a tide of switching overnight, but it has started to become more influential.
Take your data and go
It wasn't until I started applying that I was reminded about the Midata scheme. This system allows people to download their transaction history into an Excel file and upload it to a price comparison site to get a tailored review of all the accounts available on the market. Awareness of the scheme is woefully low – just one in ten has heard of it. I hastily gave it a go before I confirmed my application and was pleased to see it confirm my decision. It did feel clunky and manual, and I can understand why 68% of current account holders say they would have concerns about sharing their bank transaction data with a comparison site.
Figure 1: Midata process – transaction data download from existing provider, upload to comparison site, and results summary, March 2017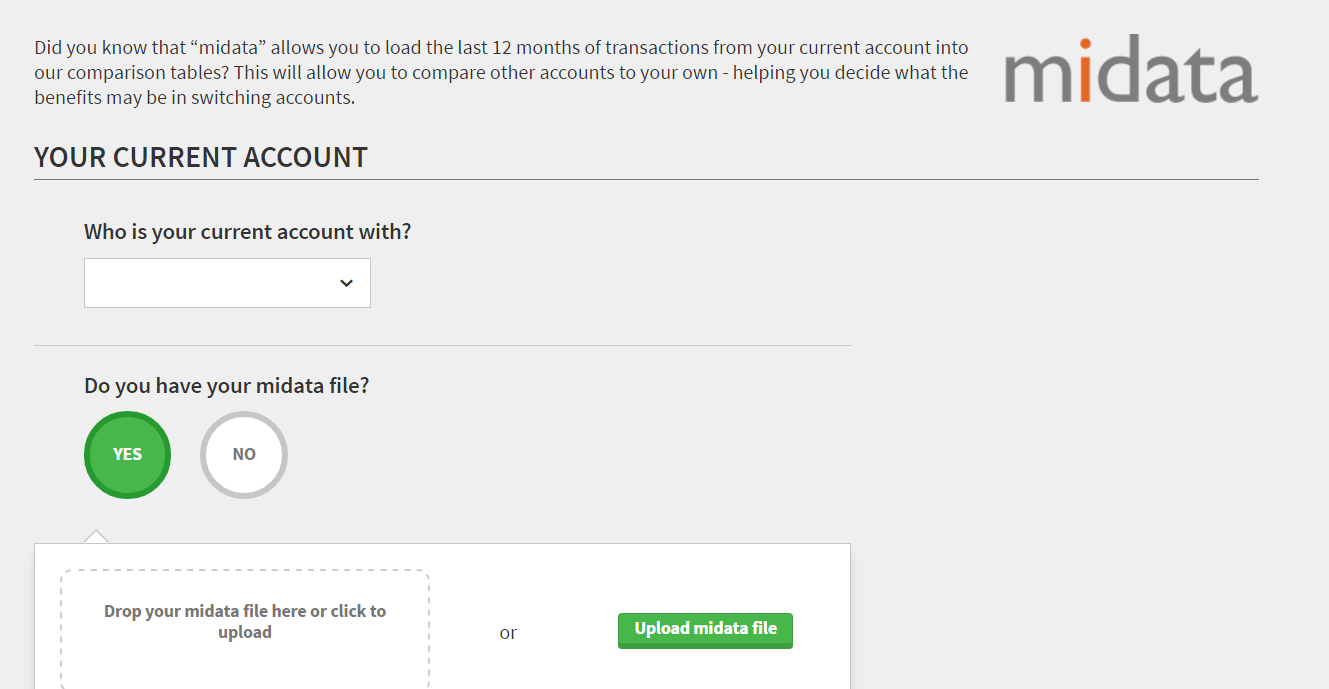 Source: Go Compare/Mintel
As the industry progresses towards the new Open Banking standard, this personalised comparison should be available to people at the touch of a button. However, they will have to be willing to allow their bank to share their data with a third-party comparison service, which is a major barrier to overcome. Nonetheless, almost half of current account holders say they would be more inclined to switch if they had a clearer idea of how much they could save, and a third say they find it hard to know which account is best for their needs.
Why are you still here?
Just before I finalised my application, I saw I had the option to keep my existing account open while I waited to get my online banking access from my new provider. I could then decide to activate the full account switch through the online banking portal as soon as I was ready. This really appealed to me, as it meant that even if I didn't get on with the new online services, I could still back out. Equally, I can imagine this being more reassuring for those uncertain about the dependability of the switching process, despite the guarantees given.
Oh, you've really gone and done it…
So, my new account opened, and that's when the letters began to arrive. A new card, PIN, internet banking details and other info hit my doormat in dribs and drabs.
And then, the real dread set in. I opened one of these letters, much bulkier than the others, and imagine my surprise when I found…
The dreaded calculator.
Figure 2: Calculator card processor used for online banking authentication, March 2017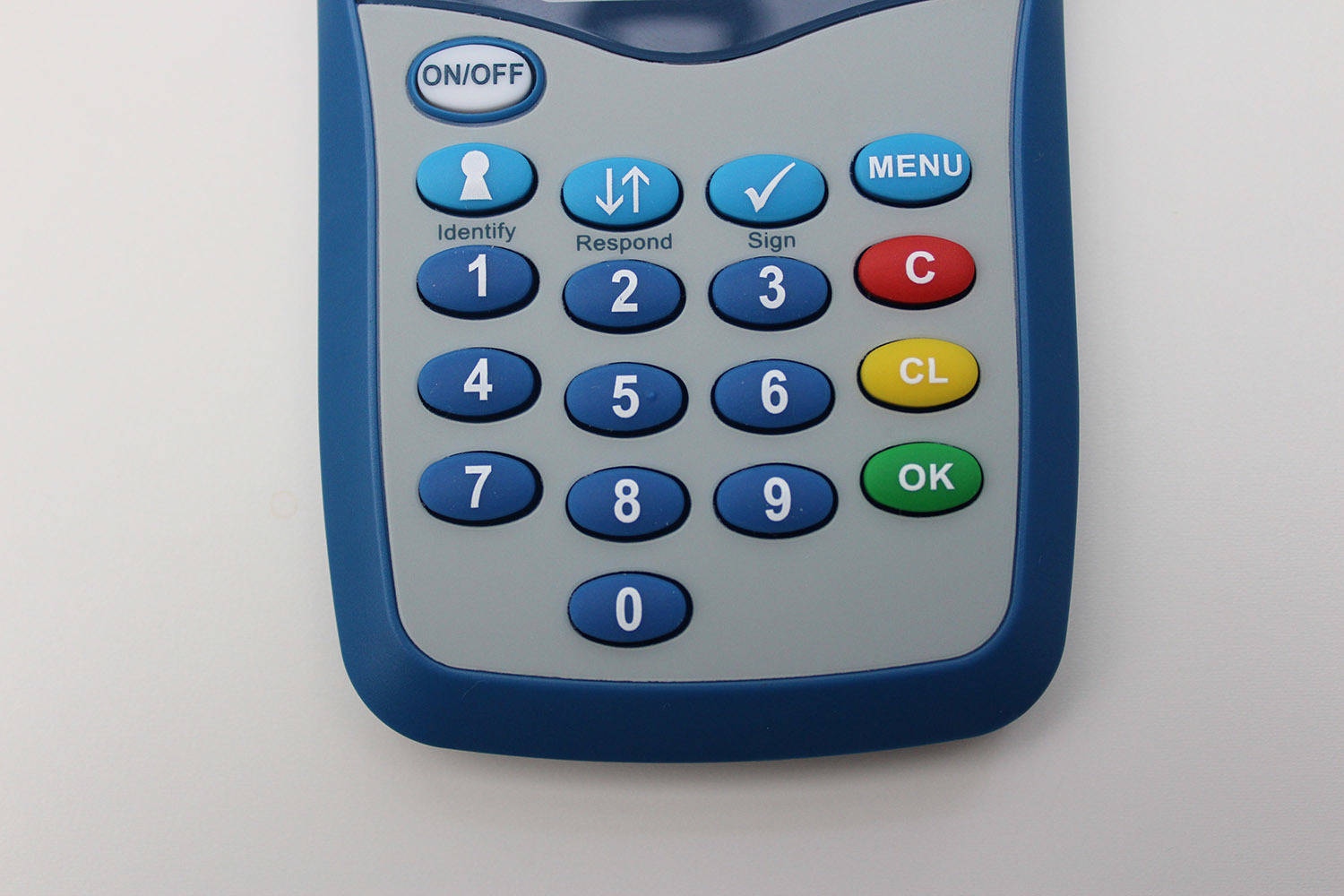 Source: Patrick Ross/Mintel
Surely, with how advanced mobile banking has become, there's no need for an extra device just to access the app on the device you already have?
To my relief, the calculator was provided as just one option for verifying yourself. Once mobile banking was set up, I could sign in using my fingerprint alone. In offering multiple options for logging in, my new bank has enabled customers to choose what they feel most comfortable with. I can appreciate that some might find the calculator more reassuring, but I stand firmly with the 32% of people who would like the option of more ways to securely log into online bank accounts (eg. fingerprints, voice recognition).
Sadly, the endless stream of paper only got worse when I activated the switch. Although the divorce from my old bank was an amicable one, it simply meant more letters on the pile. This seemed excessive given everything else had been managed online.
In the whole process, this was my biggest bug-bear. This is, of course, to compliment how smoothly it went. But I still wish the mail could be cut down.
Figure 3: Buried in mail, and a calculator, March 2017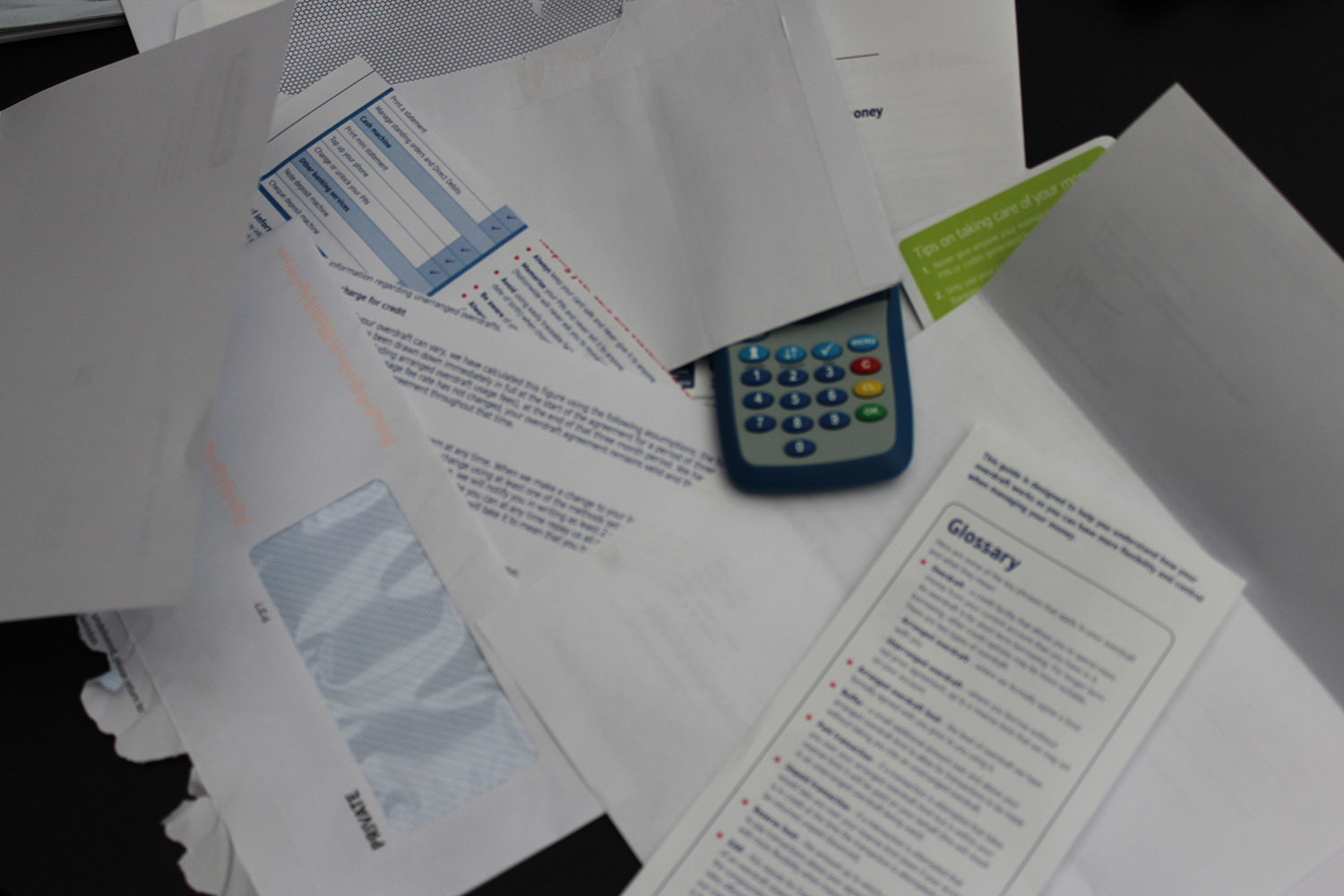 Source: Patrick Ross/Mintel
Can we stay friends?
I'm now settling in with my new bank and things are going swimmingly so far. It doesn't mean that I won't ever go back to my old bank if the time (and value for money) is right, but I decided to take the initiative and move on.
All in all, I'd say there's nothing in the switching process itself that should put people off. The application was relatively pain-free, and besides the onslaught of letters, I've ended up with a provider I feel more comfortable with.
I can certainly see the barriers that people face though. There's a good deal of manual research to be done just to be assured that switching is worthwhile, so why go to so much trouble if it might turn out that you're best off staying put?
With Open Banking, that's all about to change.
Patrick Ross is a Senior Financial Services Analyst at Mintel, writing reports and analyst insights for Mintel's UK Financial Services team.
For more information, please visit: http://www.mintel.com/financial-services-market-research
comments powered by

Disqus