Bud Breakfast @ Rise London: Wrap up
This morning, 14th June, Bud hosted an event at Rise London, the incubator created by Barclays, to give a sneak peek into the future of banking.
We were joined by Julian Cork, COO of Landbay and David Bailey, Business Development Director for Customer and Innovation at Santander.
The world of finance is going through a huge shift. Regulatory and technical changes are moving the power into customers' hands. Companies that can adapt and serve the ever-changing needs of customers will win, and those that can't (or wont') will be commoditised.
Bud opened up the talk focusing on three key areas:
Problems facing customers
Problems facing fintechs
Problems facing banks
Problems for customers
Fintech and the 'unbundling of banks' have created better individual services across investments, credit, FX, mortgages, etc. There is now more choice than ever and the problem for customers is knowing which provider is right for them.
Unless you work within the fintech ecosystem, most people outside of it don't know these services exist.
Comparison sites only offer so much.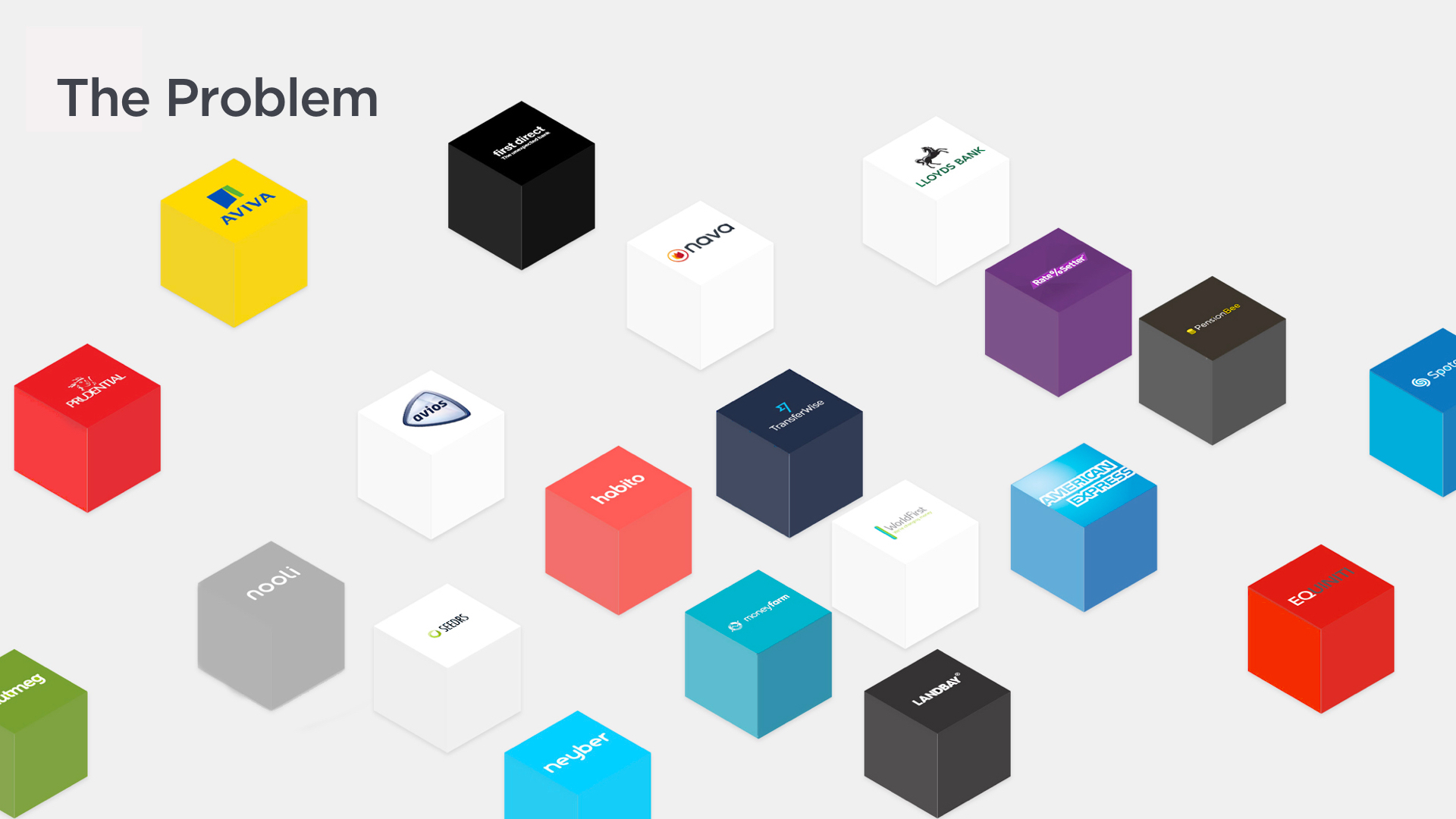 Problems for fintechs
Startups need to achieve scale, acquiring customers at an acceptable cost. Furthermore, these customers need to be the right kind of customers to keep churn down and maximise lifetime value.
Product owners need to know as much about their customers as possible to serve them appropriately.
They need to understand the context in which their product fits in their customer's lives, not just how they engage with the product.
Problems for banks
Bank's innovation departments are hindered by legacy IT systems, lengthy budgetary and procurement processes, and many other internal barriers.
They run the risk of losing engagement with customers, being commoditised by consumer brands like Facebook, spurred by regulatory shifts such as PSD2, CMA Open Banking and GDPR.
Bud's solutions for customers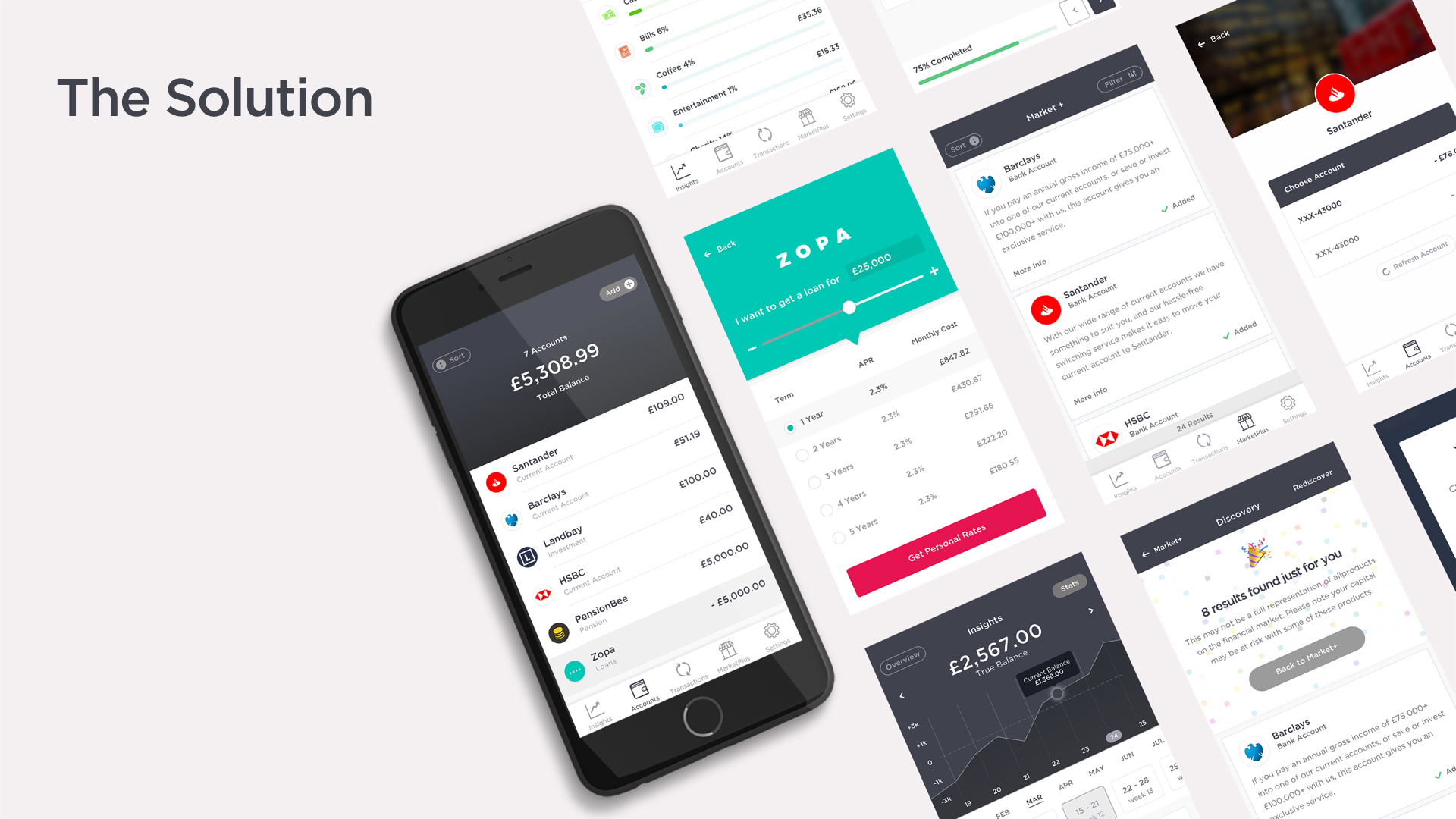 They want everything in one place. And for it to be as easy as possible.
Bud's platform provides proactive assistance: knowing what you need and serving up relevant, personalised and automated solutions so you don't need to go hunting. Working reactively is not sufficient anymore.
Knowing when a customer has money left over to suggest topping up their pension with their PensionBee account (for instance). Or suggesting which foreign exchange provider is suitable based on where you have just booked your holiday to. This is the experience that customers want and expect.
How this works in reality: Bud powers the middleware between fintechs and banks. Banks maintain the relationship with the customer, while offering third-party services driven by Bud's product matchmaking API layer.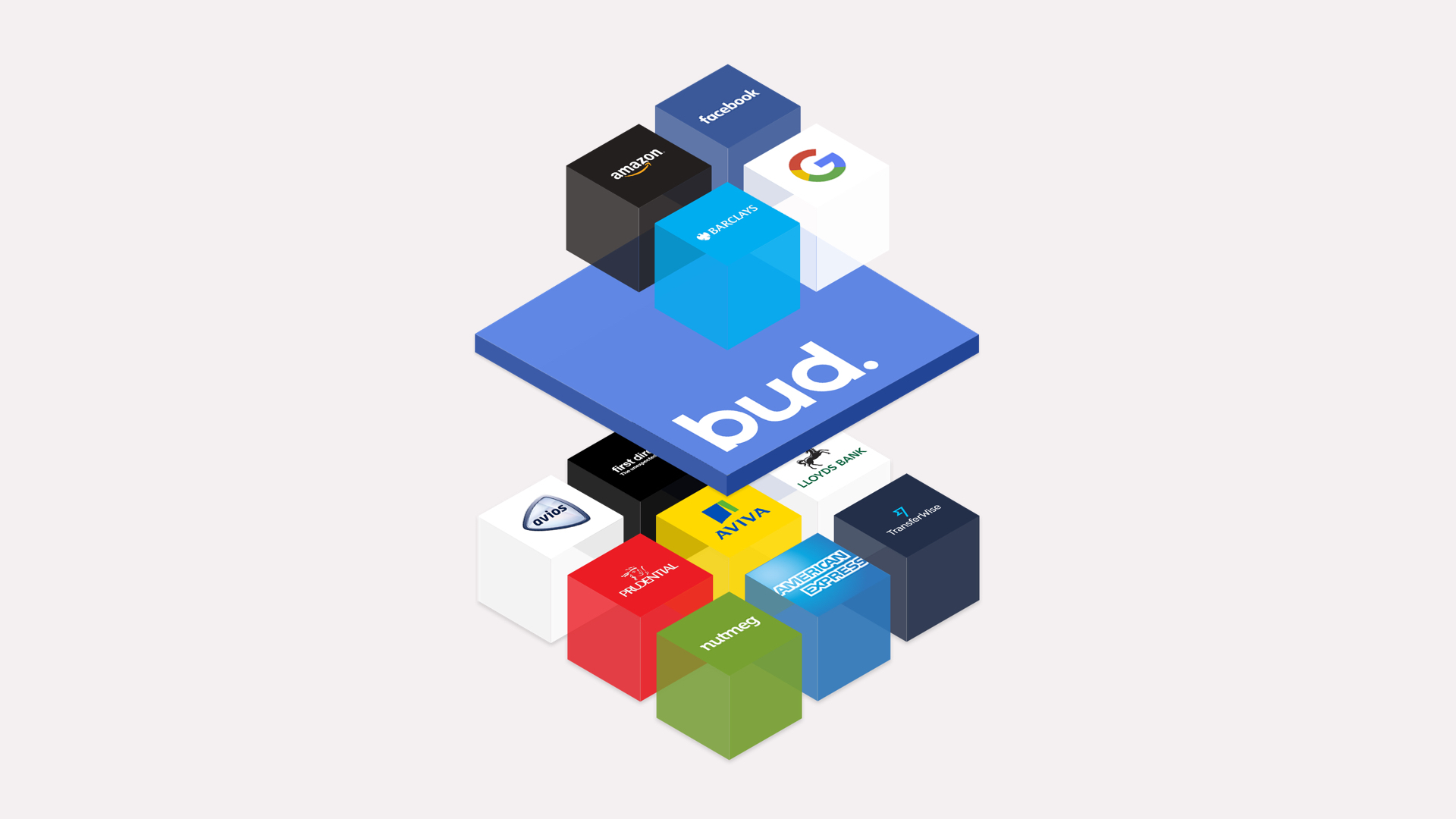 Bud's solutions for fintechs
Partners have the unique ability to leverage the scale and reach that comes with our bank relationships.
Our anonymised data collection will be harnessed to help partners have a richer understanding of their customers and the wider context of their financial lives helping to increase engagement.
Bud's solutions for banks
Bud's plug and play solution can enable a bank to innovate quickly through the platform, integrating third party services into their banking applications rapidly. This increased service capability de-risks the bank from being commoditised.
As a regulated provider, Bud can take on the regulatory burden of supplying third party providers.
Banks can unlock new revenue streams through our Marketplace banking model, which has been tried and tested under the FCA's sandbox.
Julian Cork
During Julian's address, he highlighted that the universal model for banks is being eroded by fintech. The example he gave was: In the old days, banks were set up to operate profitable parts of the business, such as currency exchange, so that more everyday banking products, current accounts, could be free. Now, fintechs are targeting those old profitable parts of the business.
To begin with, the banks wanted to compete in these areas, as they were strong revenue drivers. But now, it is becoming more expensive to compete, and that cost is outweighing the profitability. The smart decision is to integrate services, such as currency exchange, via a third party to maintain the service, but keep costs down. This is happening across the board with banks and fintechs.
Julian pointed out that this environment breeds businesses like Bud who appeal to banks due to their simple set up and technical prowess, to integrate and deploy these services and speed and at scale. For the fintech providers, the benefit is a huge increase in reach and acquisition.
David Bailey
Having a large retail bank in the room was a huge honour, David requested Chatham House Rules as he spoke, so to hear what banks in the UK have to say on the matter, you will have to come to the next event ;)
Thanks to all who were involved, especially Julian and David for speaking. Thanks to everyone who attended the event, and thanks to Rise for hosting us.
comments powered by

Disqus