December means different things to different people. But the one thing that's on pretty much everyone's mind this time of year is presents.
Whether you are giving or receiving, the right present is important. Personally, I go for the unique gifts, the quirky stuff. I find interesting stuff in small independent shops and as it happens, this weekend is the start of American Express' Shop Small promotion. Cha-Ching!
Shop Small is an initiative started by Amex to get people shopping locally. The majority of deals are: spend £10 or more and Amex give you £5 back*. Yep, you read that right. Also, it's worth noting that Amex flip the bill, not the retailer. REMEMBER to get this you have to register the deal to your card (log into your Amex click 'offers tailored to you')
I spoke with Alice Noone, Vice President Marketing at American Express, and she said:
"The fact that we will go the extra mile to visit small, independent businesses is a reflection of the role that they play in our lives. Whether we are making the trip because of the quality of service we receive or the friendships we have developed, Small Business Saturday is a great way of recognising their contribution. We hope as many people as possible will be inspired to shop small this Saturday and beyond."
And I couldn't agree more! So this year I've put together a list of places in London, who are linked with this promotion, to help you find that perfect gift and save a bit when you do.

Kate Sheridan (Clapton)
East End's resident designer, Kate Sheridan makes non-nonsense beautiful accessories and womenswear. Her bi-annual ranges are simple and bold: overwear with a modern cut, patterned homewares and strikingly simple leather work. If you know someone looking for a new coat, I would recommend checking this place out. And if you want to get something more unique, Kate runs workshops where you can make your own 'Hex Bag'.
Huggle (Primrose Hill)
If you've got a little one, got one on the way or buying for someone else, this is a great little spot in Primrose Hill. Equipped with a buggy park and cafe, its a shop that is built around parents and kids, I even think they hold events there for children, with interactive games and everything. They cover the full spectrum, from furniture and prams to toys and clothes. It's a beautiful little find that makes shopping for babies less stressful.
Kensington Design (Kensington... obviously)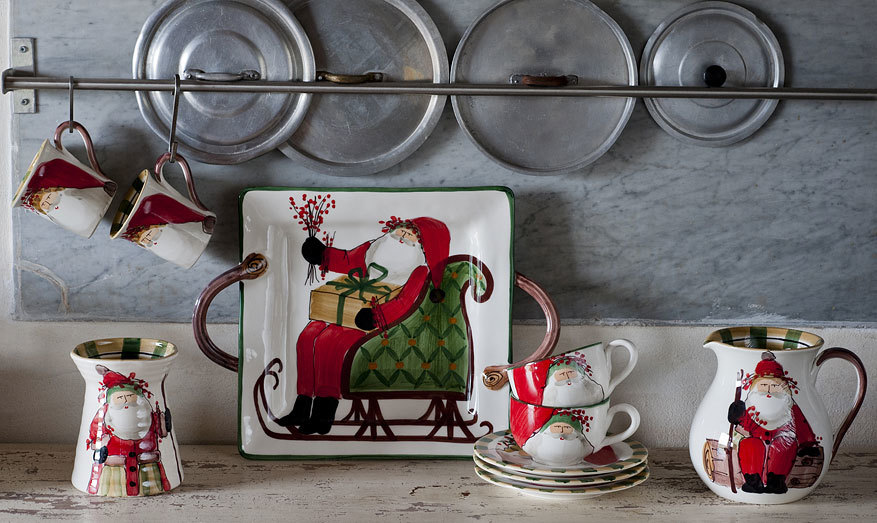 Homewares is my jam. No question. And this place has some absolute gems. If you know someone who likes their kitschy Christmas stuff then this place is good for a look. Located on Stratford Road in W8, their store is packed full of unusual and classy home accessories. My favourite thing is the decor packages. Select from aesthetics like 'stripped back and raw' or 'sleek & chic' and they compile options for your dining room, bedroom and living room. Effortless, and good to get ideas! I'm going here for some Christmas decorations. 10% off when you enter the code "xmas2016"
The Wine Parlour (Brixton)
Wine. Always a safe bet for a present. This little wine bar and offy in Brixton is a great spot for quality plonk. Here you can get some quality wines that are only available in this store. Imported by Chix, one of the proprietors of The Parlor, hand picks only the best wines from the old world. I can't stress how good these are. They also run wine tasting courses that would be a solid gift for any enthusiast… or a novice like me who just likes wine!
The Deli Downstairs (Victoria Park)
Food is the most important thing for me at Christmas and these guys can elevate the season with a kick ass hamper. Or, if you are going to a pre-crimbo party, the pies from here are the best. I also saw today (02/12/16) on Twitter they just had a delivery of truffle salami… get some while you can.
The Hackney Peddler (Hackney/Dalston)
One of the best things I ever bought was my bike, and these guys repair and build some of the best vintage bikes. Full bikes start at £300 and if you're one for building something yourself, you can grab a frame from £100. Or if someone on your Christmas list is a cycle fanatic then head down and grab a vintage race jersey - warning some of these are VERY loud!
… Looking back over this, it's really hipster isn't it… Oh well, I don't care. Go out this weekend and grab some great gifts. If you head to any of these shops, send us a pick!
---
In the meantime, track your spending in the run up to Christmas with Bud. It's the fastest and clearest way to see where your money is going. 🎁
*From 3 to 18 December 2016, each time you spend £10 or more on your American Express Card in a participating small business, you'll get a £5 credit on your statement.